New Construction
Gerneral Contractors and homeowners all over depend on Bargain Plumbers to get the job done right the first time.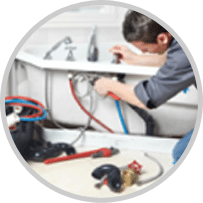 Service Calls
Plumbing issues at your home or office? Schedule your service today and a friendly, knowledgeable team member will come to you ASAP!
Bargain Plumbing Services
Bargain Plumbing Company is a locally owned and operated company seeking to meet all of your plumbing needs. Our well trained staff has the knowledge and experience to assess your situation and offer practical solutions that will fit into your budget. No matter what your plumbing needs are, whether you have a commercial project or a residential project, Bargain Plumbing Co can help. Call us today!


Mary W.
"Great Experience all the way around!!! They were at my home in 2 hours to fix my water heater."


Tony S.
"Bargain Plumbers charged me half of what the other company quoted And were very professional."

Ashley B.
"Thank you for being honest and dependable when I needed help."
Richland
Fairfield
Williamsburg